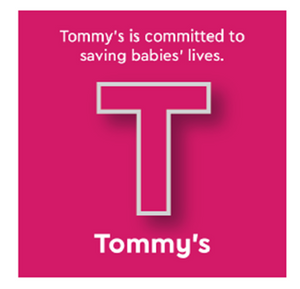 T for Tommy's Pin Badge
Add a pop of colour to your bag or jacket with our T for Tommy's pin badge. Not only is it the perfect little keepsake, it can also be given as a gift or wedding favours.  Sure to put a smile on your guests' faces, whilst doing your part to save babies' lives.

Kept firmly in place, this badge features a butterfly clasp on the reverse.
Size 3cm x 2.5cm
Butterfly clasp